I know some girls who don't like the feel of nylons on their skin.  They say it's to constricting or it itches. I'm the opposite. I LOVE the feeling of the material as it hugs my legs.  I can get really hard and nobody knows either…hehe, although that's not quite as fun.  Have some sexy guy rubbing his hand outside as my cock grows under the nylons is a wonderful feeling.  I've even been able to orgasm just by my cock rubbing the material on the inside.  That gets a little messy, but I love doing it.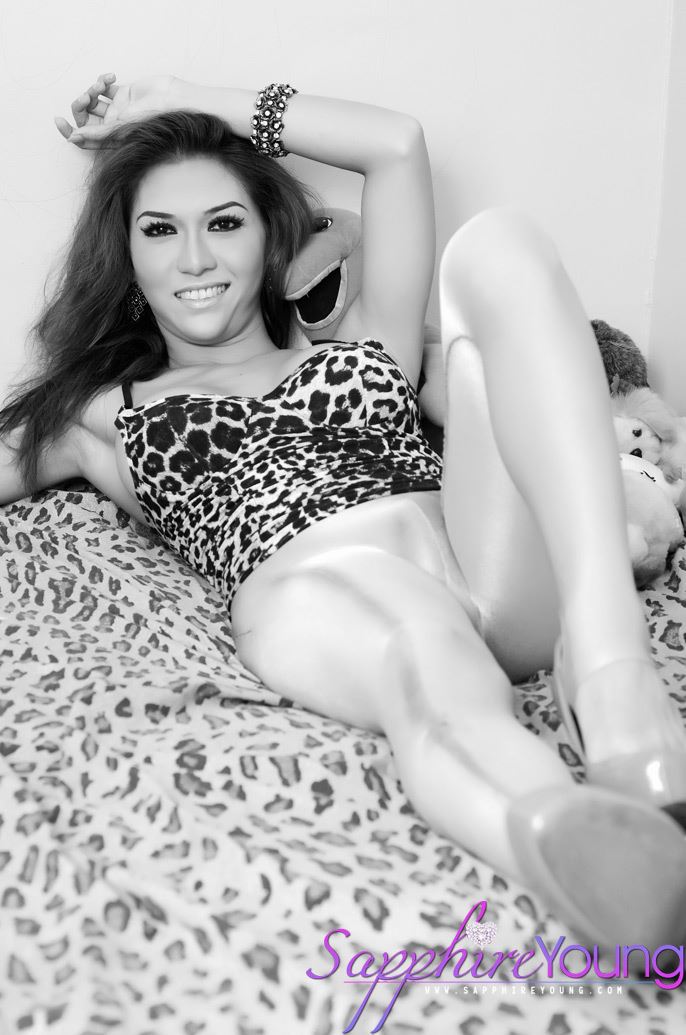 I'm smiling because I'm soooooo horny….hehe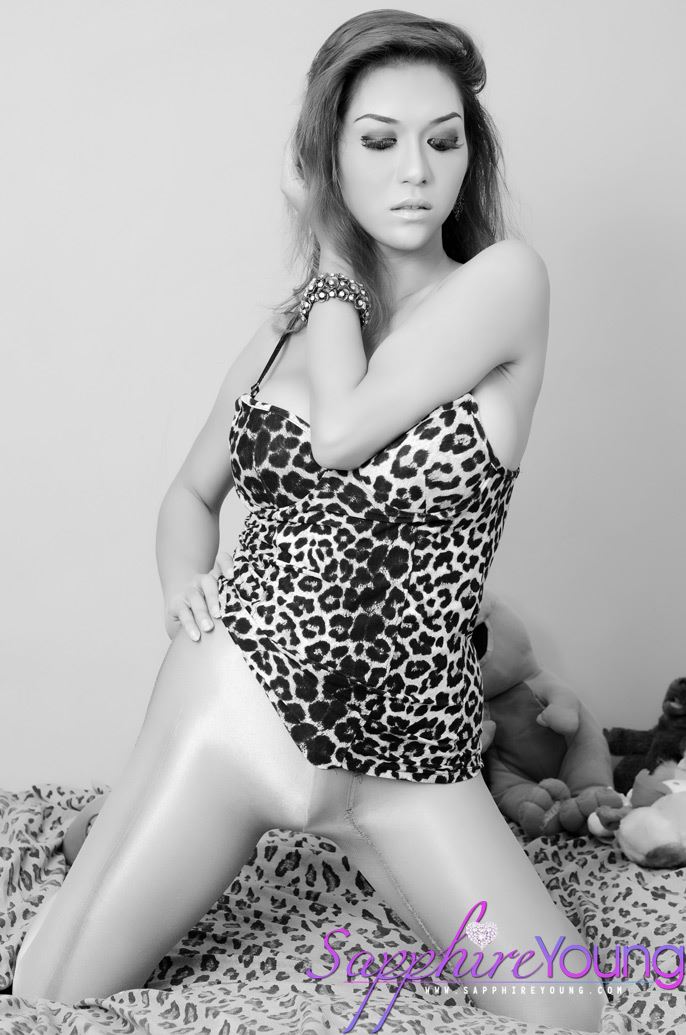 I wear this sexy outfit to the clubs sometimes.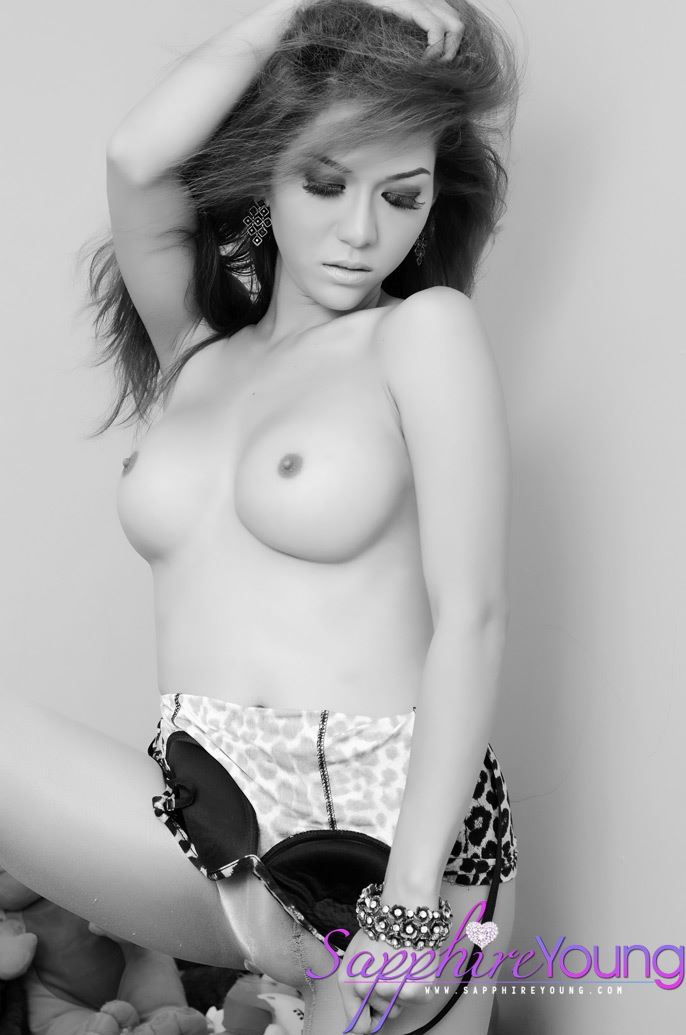 Look….The girls are free!!
CLICK HERE TO SEE MORE PHOTOS