Masturbation is something we all do. However its more fun to do it with someone else. So if you have been looking for that one girl to masturbate with. Then you have found her. Sapphire Young loves to cum and that means a lot of Masturbation on her part. Sit back, get your cock out and get ready to shoot a hot load as she strokes her big fat asian trans girl cock.
Most of you have already seen Sapphire Young in some of her movies. Or at least you have seen some of her photo sets. Well right now you can scroll down just a little and see more. This sample video clip is free for you to enjoy and get a good solid look at how big her cock is. And you also get to see her beautiful tits. Sapphire is 100% naked and ready for some hot action in this movie and all she needs is you!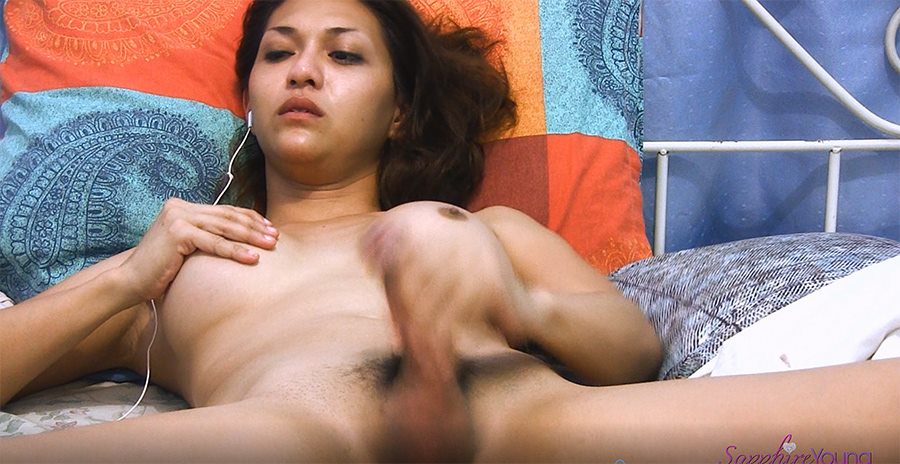 You can see how amazing this body is. How big her tits are and how long her cock is. And if you watch the whole movie you will also see her thick and juicy cum shot as well. Just make sure to comment for her in the members area and let her know if it made you cum and how hard!