Do you like a hot panty slip? In this case its when the panties move and the girls cock is exposed! Yeah most of the time its intentional and the girl just wants attention. But it is fucking hot right?
Ok so lets take a look at Sapphire Young's Panty Slip. How hot is this? She was about to get into the shower and decided it might be a good idea to take some photos and make a movie. Well just doing that is boring so she put on panties and bra and modeled in the shower for the camera. But as she heated up she decided to make this photo by squatting down, moving her panties to the side and letting her big cock hang.
She also happened to have her big tits out for this set. And as you can see those tits are perfect.
Click on the image right now to see more of this photo and the movie set. Both are super hot.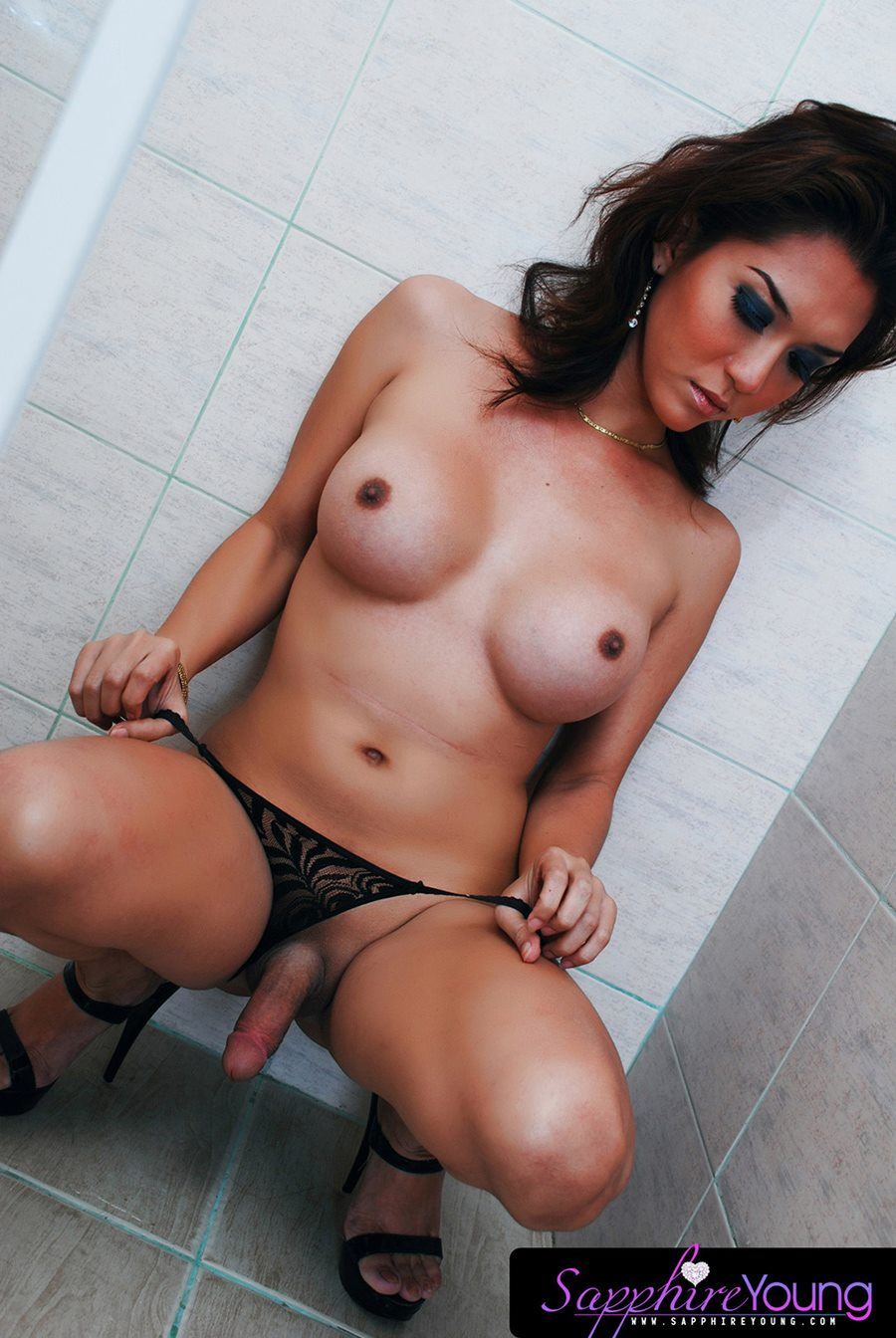 Do not miss out on getting Sapphire Young naked and wet. Make sure that you watch this action and enjoy her to the fullest. And the best way to do that is to have your cock in your own hand as she has hers. Stroke together.