Time to check out a video clip and we are appropriately calling it Sapphire Young Masturbates. Anyone that can guess why its called this can click on the video below and enjoy the free sample.
Now this video was made by Sapphire her self late and we mean very late one night at home. So the lighting is not the best and she is a bit on the quite side. But she still does what we all want to watch her do. Sapphire Young Masturbates in a sexy set of white lingerie and makes her cock get so hard you can see it throbbing. Kind of like yours should be right about now. The head throbbing to shoot a hot cum load all over your hands. Throbbing to feel the liquid man cream shooting out and landing on your desk and your legs.
Click on the image below to check out Sapphire Youngs video in the members area. Do not forget to watch this sample first though. It is a free sample after all.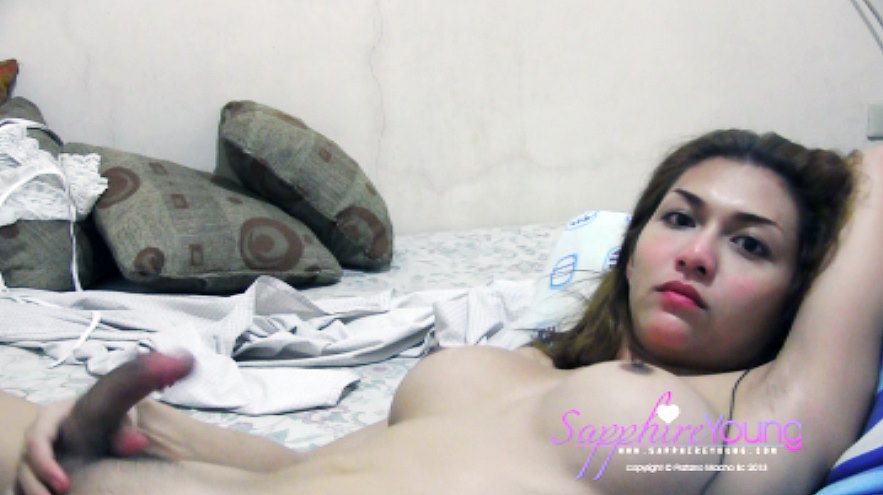 For those of you who do not know much about her. Sapphire Young Masturbates every night and every morning and some times in the afternoons as well. Just depends on how hot she is to get some cock to play with. Once you get your membership make sure and send her a message.