White stockings or Black? Or do you maybe like that nude color? Honestly guys I can never find the " Nude " color and it match my skin. I also think that black only goes with a formal dress. Do not get me wrong I do wear black stockings. However for the most part I chose the white stockings. I think they just look better on me. Yes I already know what you are going to say. These are Pantyhose and I know the difference. But good catch my love. I adore the fact that you pay that close of attention to the things I am doing.
The thing is stockings do not have the panty part. That means I still have to wear panties when I put them on and for some of my dresses I cant do that. My panties would show and that could cause a scandal. But using the panty part I can have my cock swinging almost free.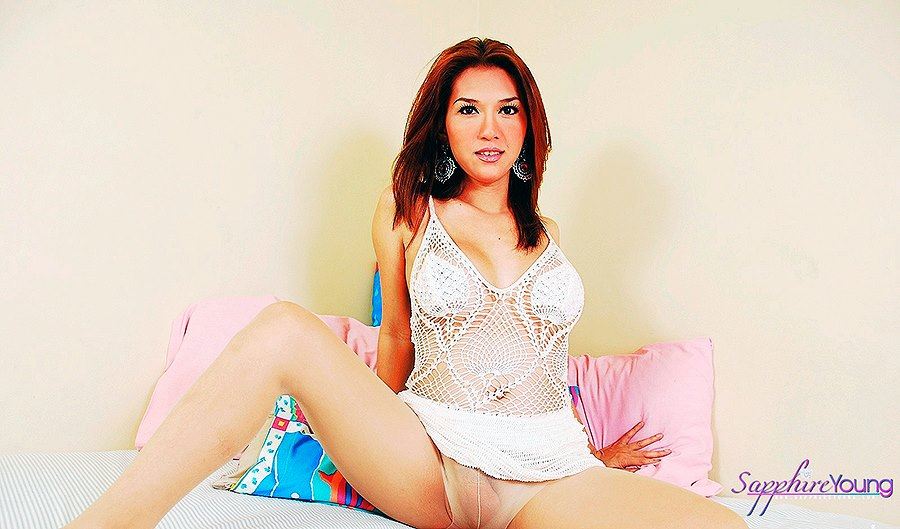 Take a close look at this photo and you can clearly see that my cock is up front. This means play time when out on a date. The man I cam with can put his hand up my skirt and stroke my cock right there. Its usually pretty hot. The pantyhose also catch the cum if I blow a load. Ufff Does that sound hot or what?