Check out this new photo of me guys. Am I not the hottest long legs trans girl you have seen in some time? If you take a close look at the photo you can clearly see that my legs start in those amazing and sexy heels. Then they go all the way up my dress and to my ass. jijij. Yeah I said it. I'm a girl with legs that go all the way up to my ass! Anyway. Being a long legs trans girl is something that is quite nice. Most girls legs are not as shapely or pretty as mine. At least in my humble opinion. 🙂
But really. Take a look at my photo below and see if this is hot or not. Personally I love the look of my dress and how it made my legs look. I also love the shape of the top o0nj my big trans girl tits. If you agree that I look pretty hot in this photo set then please make a star rating for me. Also make comments below. But if you really want to get between my legs then click the image or a text link to join me. My members area has all the photos from this set Long legs trans girl. You will love it.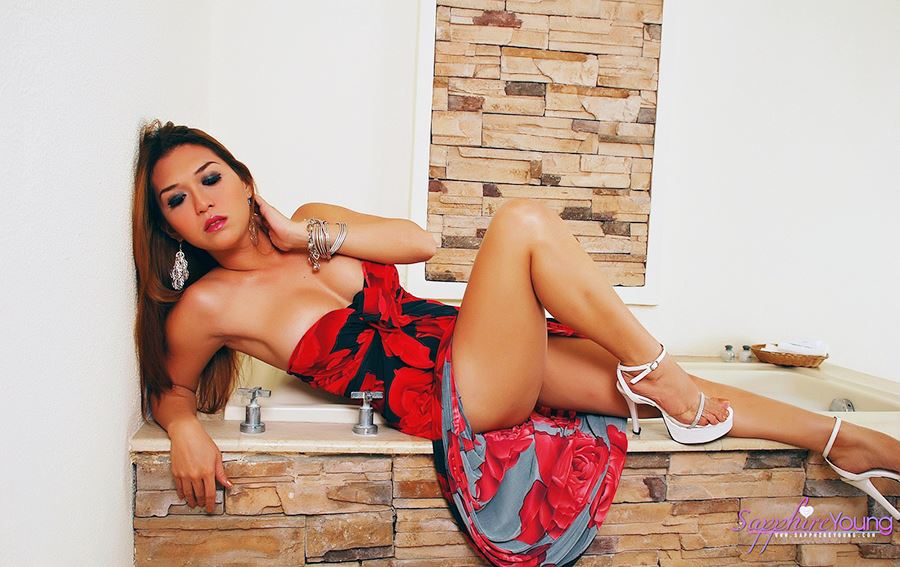 Do not miss out on seeing the rest of this set. You will also get to see my big trans girl tits as well. Oh and my cock!!! Yesssss!!! Click now and lets get off together.