I think this photo set has every single element of super hot that can be found. Panties stockings and heels, not to mention the most beautiful ladyboy. Then add in the simple fact that she has big tits and a big cock with a smile that melts hearts!
Sit back and take a look at the whole picture. Clearly you are looking at trans beauty! Panties stockings and heels just add to the presentation of the hottest ladyboy you have ever seen. Some of you guys may chose to call her a trans, or tranny or even shemale. None of those words are wrong. They are all correct in one way or another. But the very best thing to call this beauty is Sapphire Young. It is her name after all and she loves to have you use it.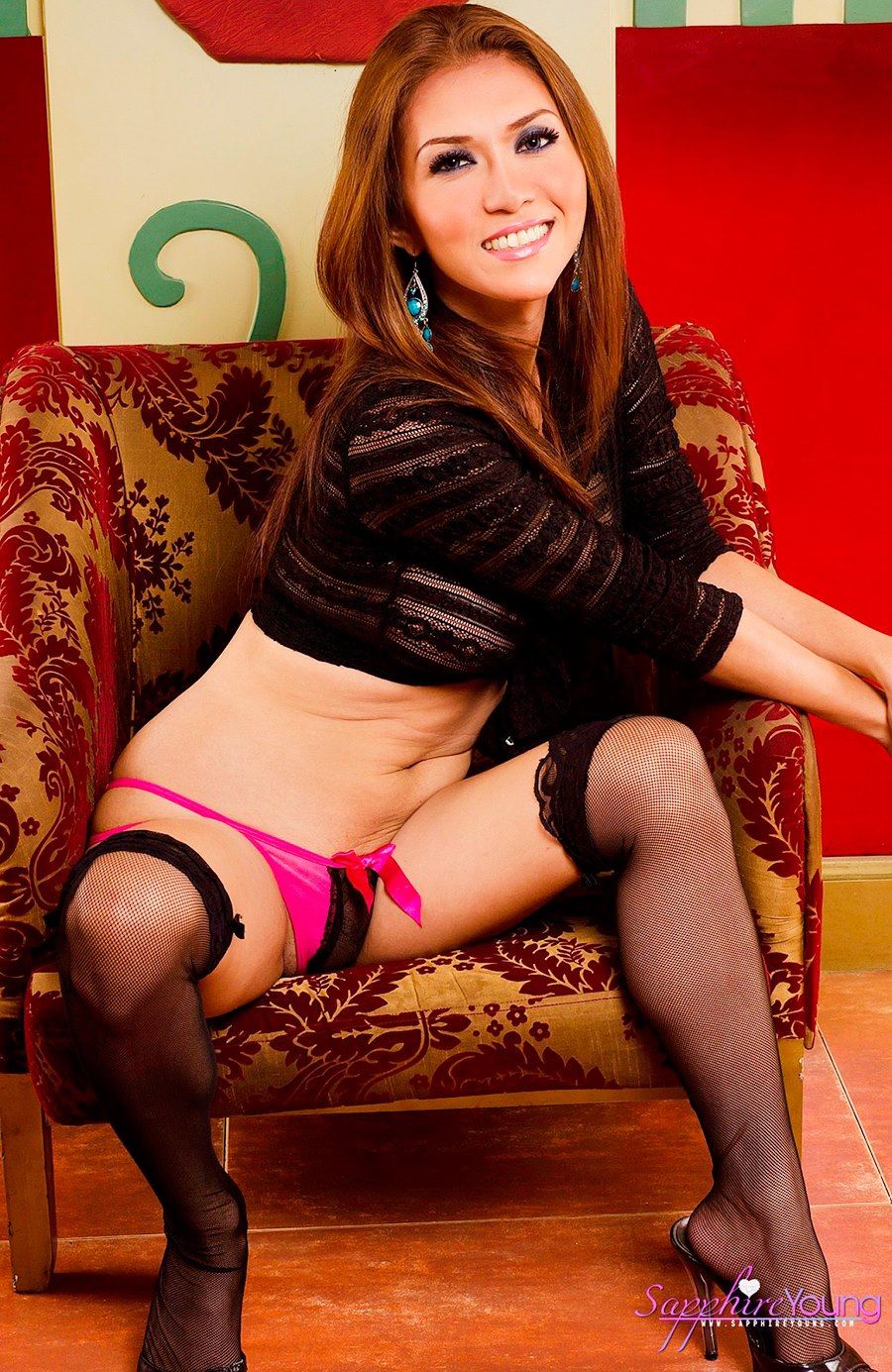 Do not forget that Sapphire has her site filled with photo sets and movie sets that are all about her. Showing off her life and her amazing body. She shares a lot of intimate moments with you. From masturbating watching porn. To talking to you as her cock gets hard. Trying to make you a part of her life which is what she truly wants to have.
Check out more of her site and this blog today. She will appreciate any comments that you leave!