OMG! I think every man likes to see a hot woman in sexy black panties. But when that woman is Sapphire Young, a Trans woman, then those panties take on a whole new idea. For instance. Take a look at the sexy black panties. Do you see a shape to them you would never seen on a genetic woman? Yep you sure do and that's because Sapphire has her cock packed into these panties and that makes them bulge a little. If it was not tucked back and down as it is, that bulge would be pretty damn impressive!
For anyone of you that would like to see these Sexy Black panties come off. Well you know what to do. All you have to do is click. And she will be there!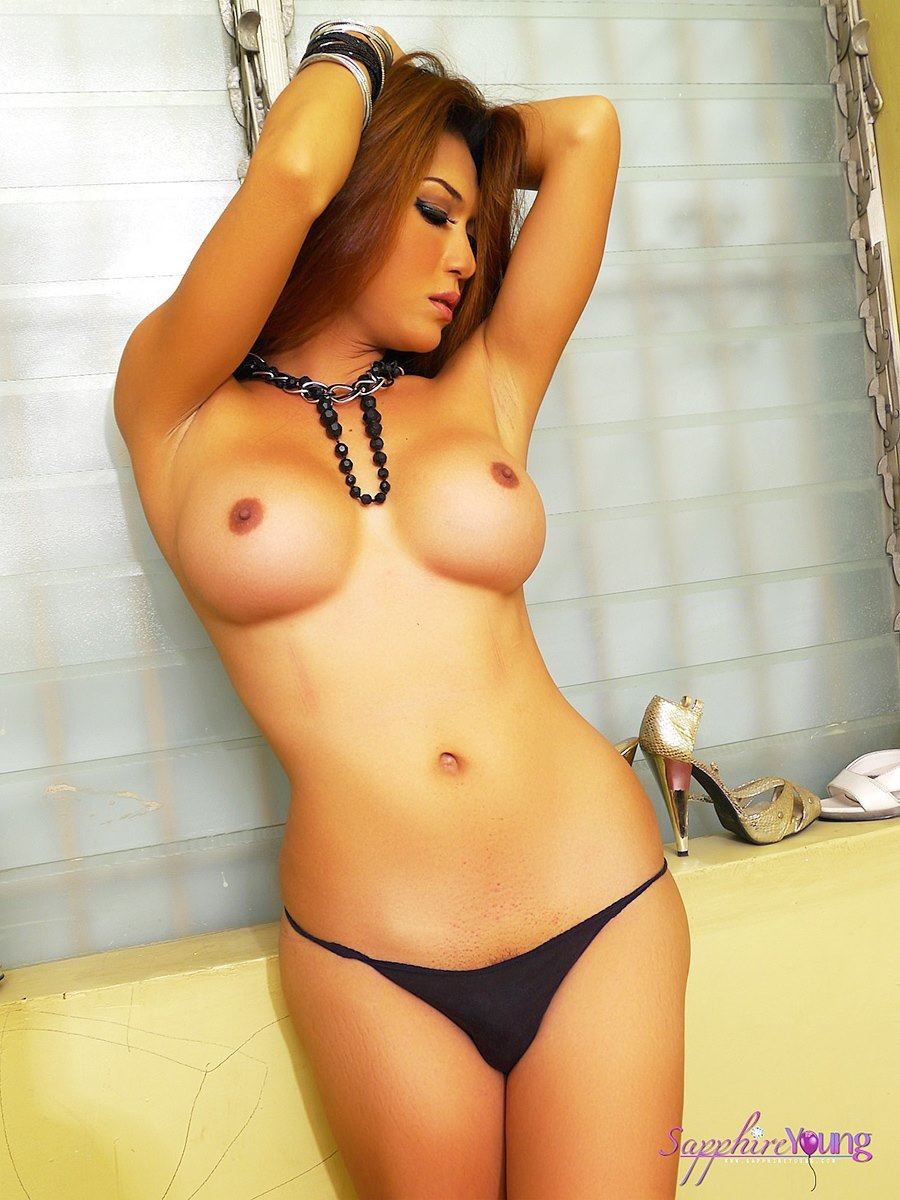 Now for our more observant visitors, maybe you notices some nice tits here as well. Yep they are. D cups with tight nipples and a great amount of under curve when her arms are down. But you do not get to see her amazing ass in this shot. But not to worry, the set has plenty of those photos as well. Including her completely naked. This is the trans girl body that you need to see more of.
To do that just click a text link or the image above. Join Sapphire right now!