How about some tight jeans and tranny tits to finish off your day? Hi boys its me again Sapphire Young. I wanted to share with you this photo from a set I did and I love it. It is odd for a trans girl to like tight jeans but I love them. I adore they way the tight jeans look on my ass and make my legs feel. But a photo set without showing my pretty tranny tits would not be complete. So I combined then and here we have my set of tight jeans and tranny tits for you. I hope you like this.
The set starts out with me outdoors. I had on my jeans and heels and also a little crop top. Well its not too little because my tranny tits are too big for that and I dont want to get in trouble should my titties flash someone. So I shot some photos outdoors and then went to the living room to get naked while stripping for and thinking about you!
As you can see in the photo my tranny tits look amazing the way I am laying and with the shirt and jeans combo. The high heels help of course and then whole look is amazing. Click the image right now to check out more.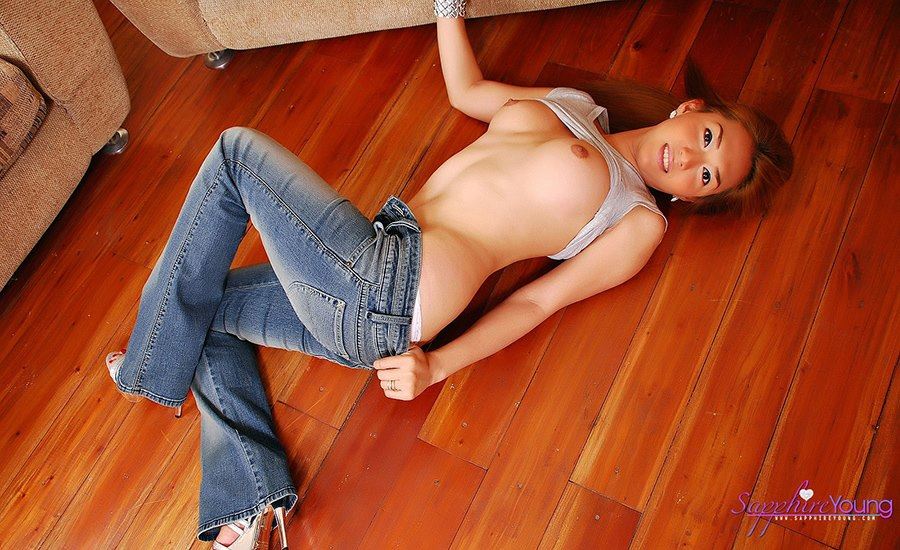 You really want to check out this photo set today. It is part of a movie and the movie has a special ending. Click here right now!