How about some nice ladyboy ass? Yeah I know. If its Sapphire Young you are in!! Well surprise that on her own blog it is a photo of exactly that. Sapphire Young showing off her amazing ladyboy ass. And not to miss a beat here she is also showing off her amazing long legs. And the high heels just add to how sexy she looks when posing in her maids outfit. And no, she is not a maid. Sapphire just likes to play dress up for you!
If any of you are thinking that you don't like the term Ladyboy, don't sweat it. Its just another word used to describe the third sex. And that is what Sapphire is. She has no intention of removing her beautiful and big cock.
For those of you that have not yet seen Sapphire naked. It's time to do so. She is amazing and you will love looking at her tits, her tight ass and her big cock. She has them all and she is ready for you to take a look right now! Simply click a text link or the image below!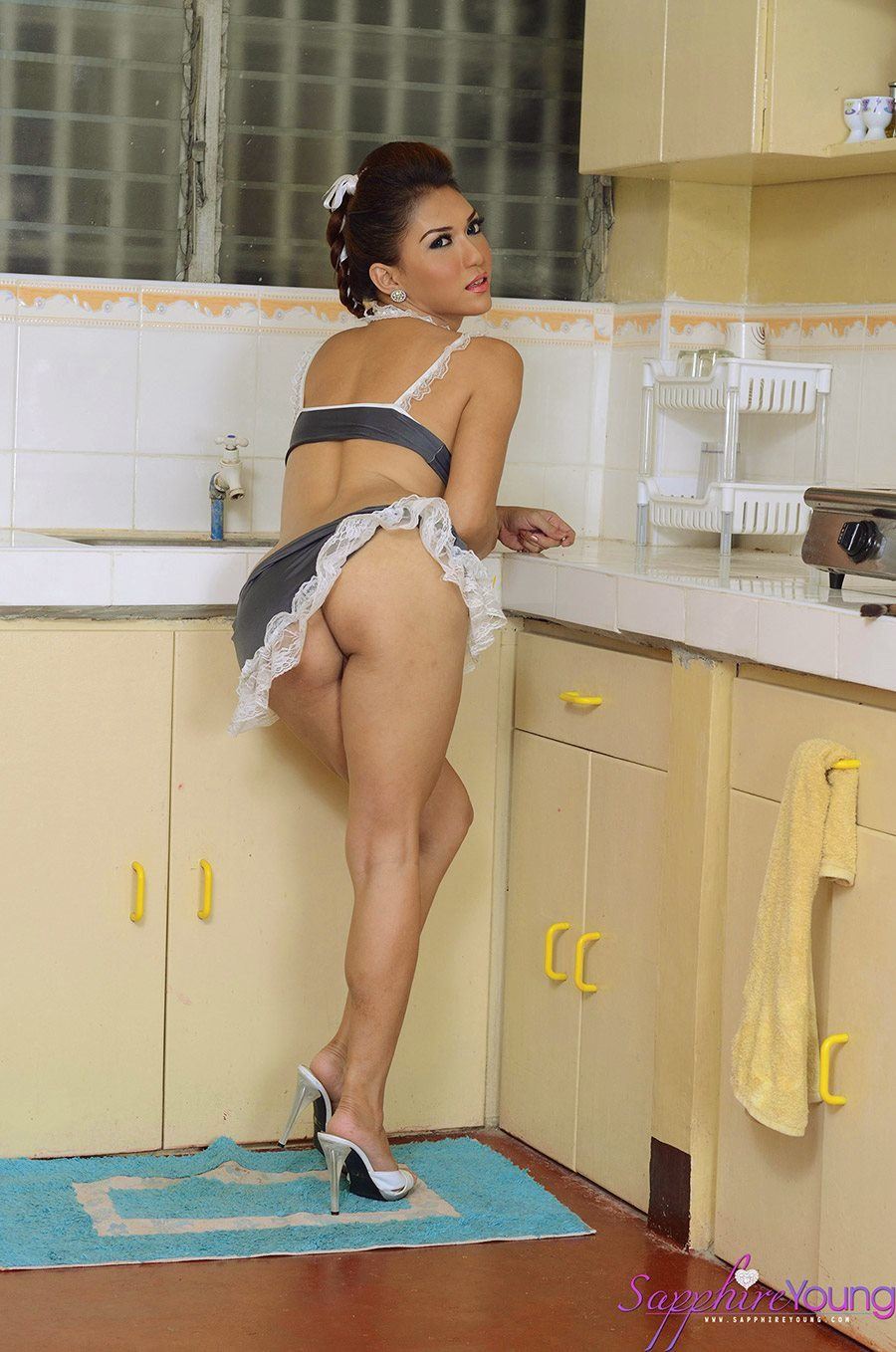 In the mean time you can get this photo burned into your mind and then start to dream about playing with that ladyboy ass of hers!