Anyone else like looking at a hot and sexy Trans girl in pantyhose? OK then we have one and of course on this site its Sapphire Young. No matter who it is when its a Trans girl in pantyhose its usually pretty hot to see. But when its a hung trans girl like Sapphire its even hotter in our opinion! Below we offer a photo as proof of the hotness this girl really and truly represents.
Sapphire was posing in the pantyhose and she was looking pretty hot. The camera guy happened to get down low in front of her and get this shot showing her big tits from the bottom and her cock almost hard but covered tightly in the pantyhose. She thought that this looked so sexy that it should be shared with you. So here it is for you guys to enjoy!
You can click on the image below to check out more of this set in Sapphires Members area. Click right now!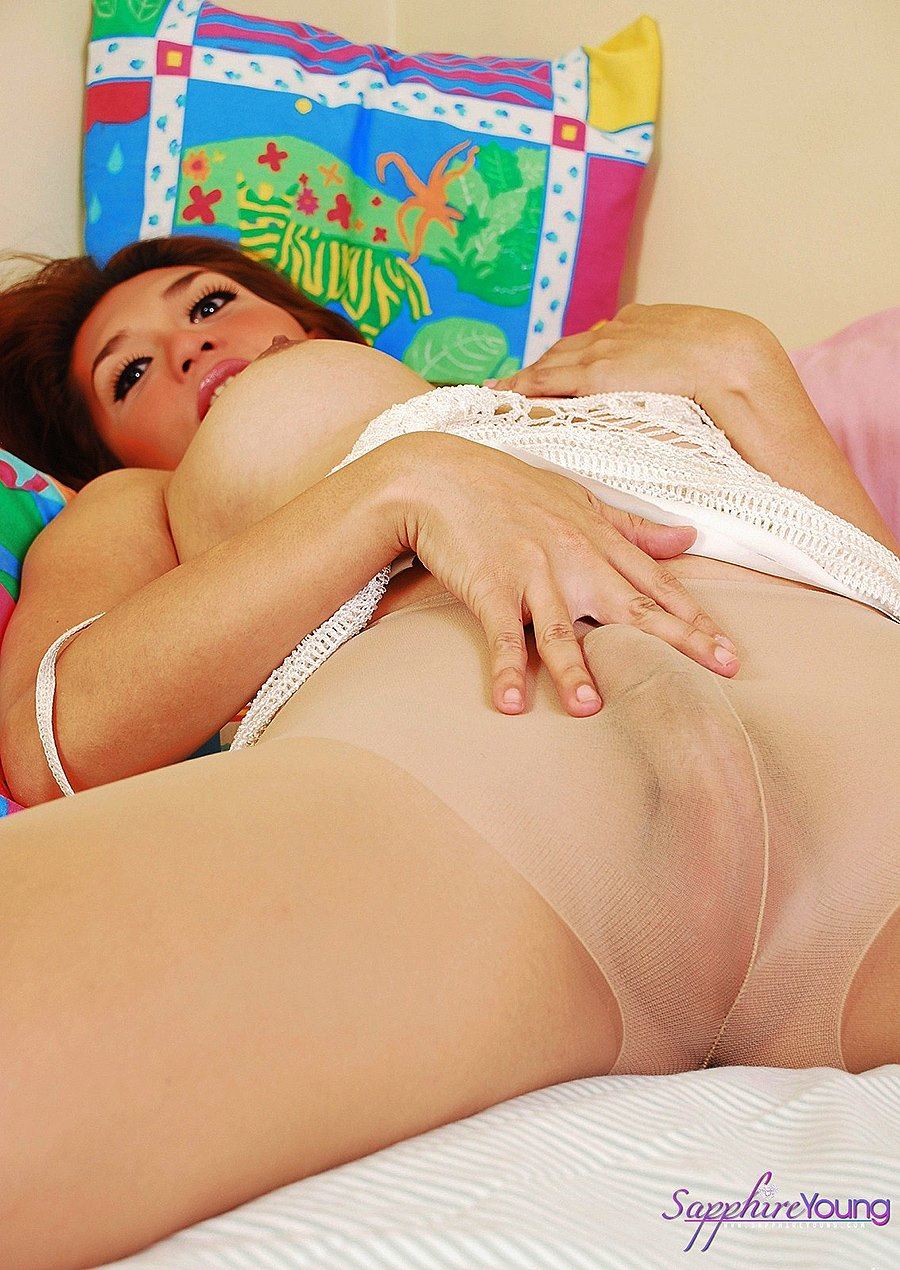 As you can see by the photo her cock and balls are being held in place by the tight pantyhose. And what she wants you to do is caress them both with your fingers or your tongue. Just lean down. Get close and go to town. If you get lucky she will shoot her load right there.