Thong. Do you like them on Hot trannys? Well I am not sure what you call them but I say this is a thong. Yes I mean panties and I also mean that I love them. These panties up my ass is a great feeling. When I slip them on before going some place its often hard to not get an erection. I can feel the cloth in the front caressing my balls and cock. Then the piece in the back gently spreads my ass cheeks and presses against my love hole. Ohhh Maybe they sell these with a small dildo that can go inside me?? Or a Butt plug! Wow how hot would that be?
These panties turn me on and also in the long run make me hard and hot and ready to fuck. So normally they are only worn once I return from a date. But I do wear them out as well. I just love the feeling and excitement they give me!
TO see more of this photo set click here right now to join.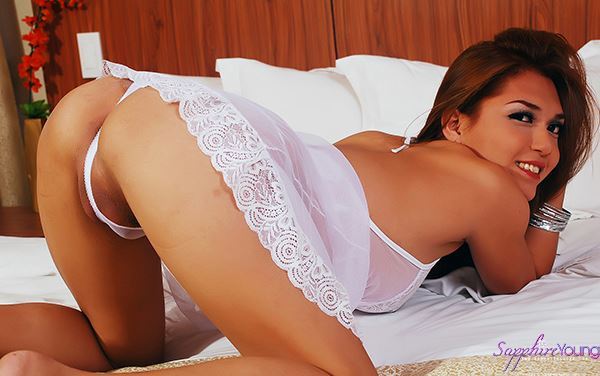 Click on the image above to see the site tour.
Dont miss your chance to see more photos and also videos here on this blog.