I noticed one of my blog readers asked (several times LOL) how much I can cum. About my Cum Load. I guess he has missed all my videos with cumshots 😉 but it gave me the idea to write about my orgasms.
So, here we go: I can actually cum a lot! Some of my members have told me that they've seen very few shemales cum as much as I do. I thought all along that I came normal amounts, just like any shemale or any man. But for the last couple of days I have been watching tons of videos with other shemales, and noticed that most of them cum just a little bit, or their semen is very thin and transparent because of the use of hormones. I also compared my cumloads to most men in porn videos, and wow, I am impressed with myself! I'm good, baby, really good LOL!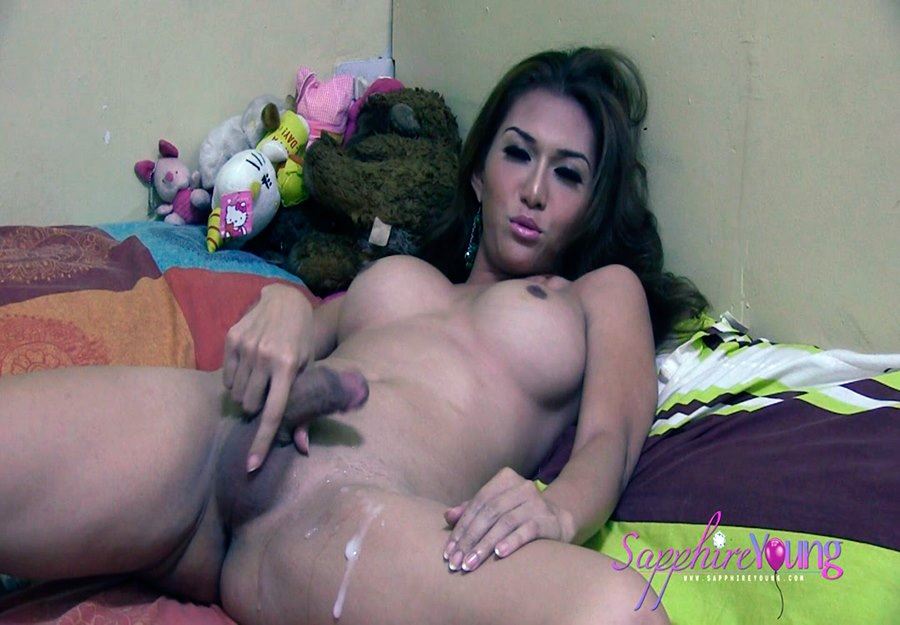 Now thats a Cum Load!
Although most shemales use hormones to feminize themselves I personally don't use them. I have always been very feminine, and don't see the need to use them, so probably that's why my "loads" have not been affected. On the other hand I don't take any cum-increasing supplements either, so I guess I'm just a cummer 🙂 Some girls are squirters, I am a cummer!
If you want to see a cumshot of mine, go to Sapphire Youngs Blog
and watch the trailer. It is me cumming at the end of the trailer.