You know, I really hate to have to do those silly headlines like the one above.  I have to do it so the search engines will find me.  Like, I know I'm a horny Asian shemale, and yes, in this video I'm masturbating.  I think saying something like.  I jerk off on my bed and cum in my hand would offer a more descriptive title, but noooooooo.  That won't work they tell me. PFT…
I thought I'd share a video today of what I described above…….lol.  Yep, I'm masturbating on my bed in this video.  And yes I am 100% a Horny Asian Shemale!!! But the hot part is, I want you stroking your cock with me. So lean back and get it out please. Yes. Just like that. Now start to stroke in time with me so that we can cum together.
I had a really intense orgasm at the end.  I hope that you will as well. But to cum with me which is much better you need to click and join me. Trust me my site is worth it and you can get off with me hundreds of times.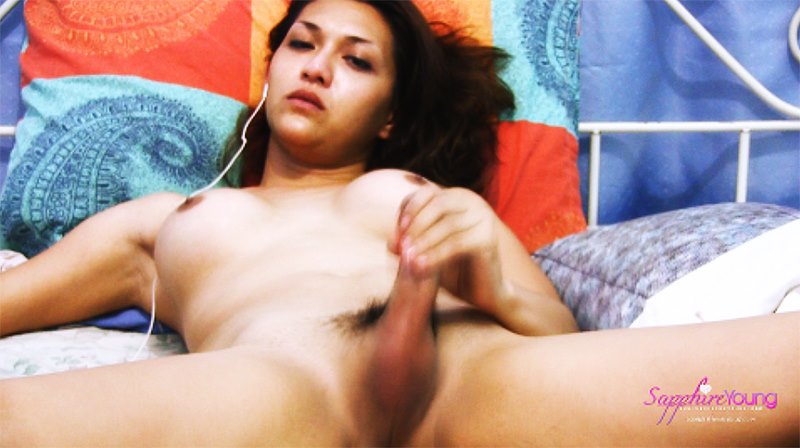 The longer version is really good and I edged a nice long time to get myself really hot. Give it a look here.