Ladyboy Tits! Sapphire Young's are perfect! So when you are looking for Ladyboy tits you need to know right off that Sapphire Youngs are perfect!
Yes I said mine are perfect and for those of you who do not know. I love to have them sucked and played with!You can caress them with your hands or even put oil or lotion on them. You can lick and nibble on my nipples. Suck on them as well. Just pay lots and lots of passionate attention to them. I adore it and it tends to make my cock rock hard.
So because you are into tits and mine are the best. Its time for you to join my site and see a lot more. I have movies of them being sucked on. And even some cum shots covering them. You just need to decide what you want to do with them and when! Oh and also rate and comment on the sets you love the most in the members area.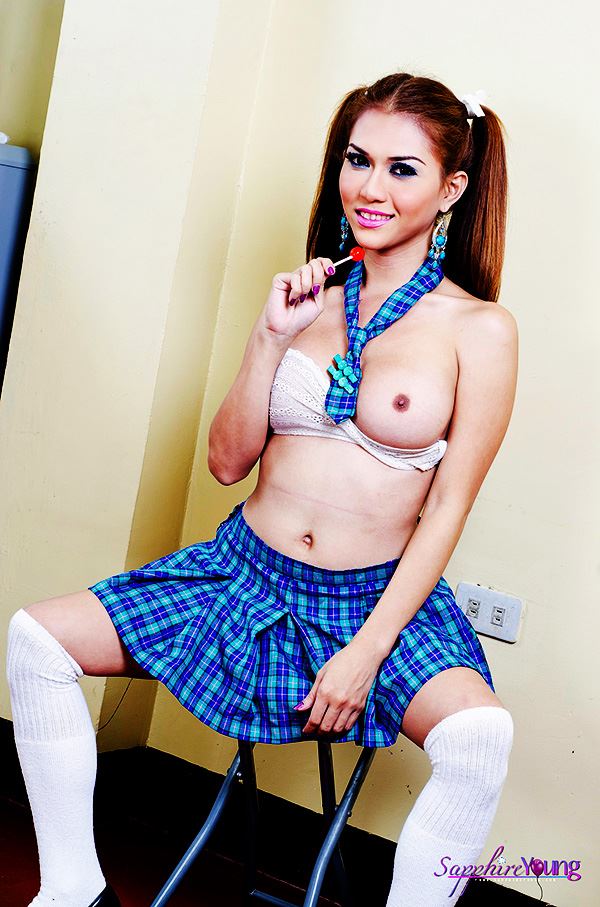 Click here right now to see more of this photo set!
Or you can also surf some more of the samples here on this Blog.
Further more have some fun rating and commenting on both sites!