Hey guys. Sapphire Young here, your favorite Asian shemale and I wanted to share some photos that were shot recently at the beach! Yep its 100% me in a bikini outdoors at the beach! I am currently living in the Philippines and shooting photos and videos in a Bikini outdoors in public can be very tricky. However on this beach trip I did manage to get some sexy photos of me in a new bikini. As you can see here it was a rather slow day and not many people around.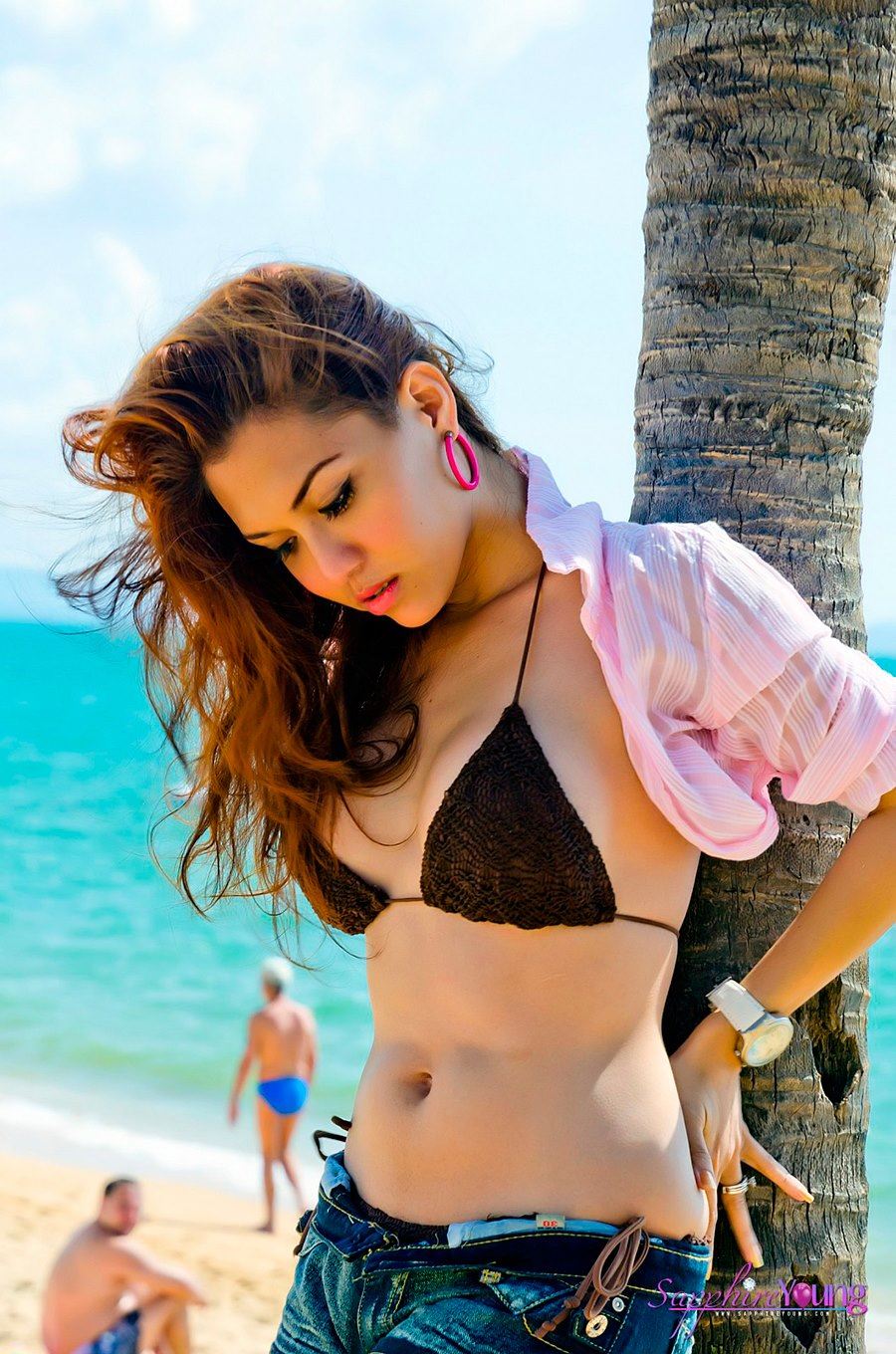 I also have to be careful when shooting in a bikini, because I often get excited in front of the camera. That means I have to be careful of getting erections in public. Which has actually happened a number of times. It is a turn on and I get a bit shy some times when things like that happen. You never know how people will react.
Anyway I hope you love my photo above. I thought I looked super cute in this one. Let me know what you think!
XOXO
Sapphire Young