Sexy Sapphire Young wants to clean your pipe! And if you look you can see she has her tool and its also ready to work. 🙂 So, yes Sapphire Young likes to play dress up, Cosplay as some people call it. And she adores putting that beautiful cock into a tight ass. Sexy Sapphire Young is one of the girls that you want to do this for you.
Beautiful, gentle and also compassionate she is the perfect trans girl to play with.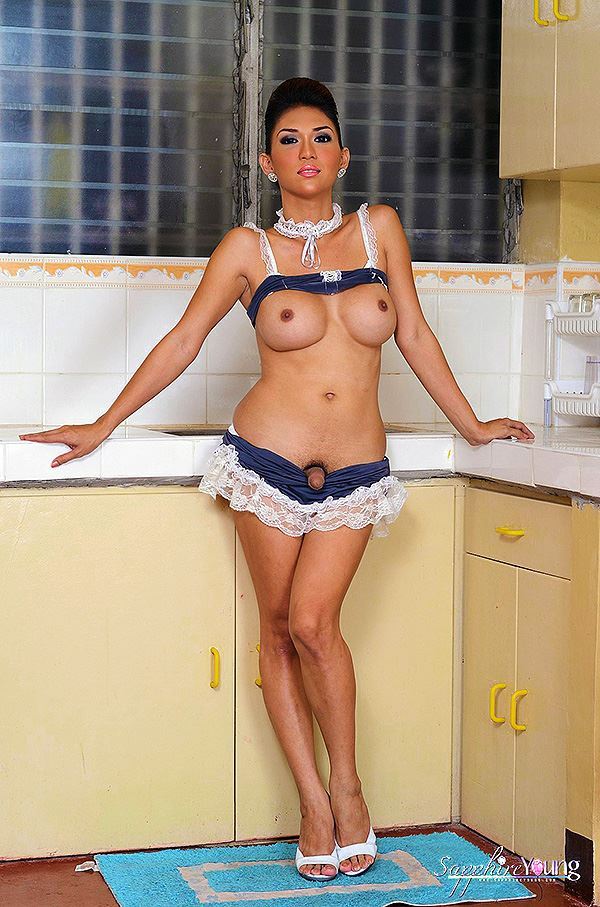 Now that you are done drooling over this amazing photo. Click here to join the members area
Click here to also check out other samples on this blog.
Rate and comment and dont miss anything on either site.
Right now. Click and get off with Sapphire!