Yes…once again my clothes just can't seem to stay on. Well in this case it was a bikini and not really clothes.
This was a photoshoot that was also videotaped.  I had 6 people in the room and I was to strip and masturbate.  Funny, how when I started I couldn't get it up for the camera man, but now I can strip down and masturbate to orgasm with a room full of people.  To tell you the truth I love it!  I feel so naughty that everyone is watching me. I can see some of them getting hard watching me to and that just adds to my pleasure.  The last picture is my big "O" face.
Honestly one of the things that always helps is the fact that I love to wear sexy clothing. Take for instance the bikini here. How hot its it to see my titties and my cock sparkle. Yeah super hot and it turned me on. Trust me when I say I loved wearing this even though it fell off.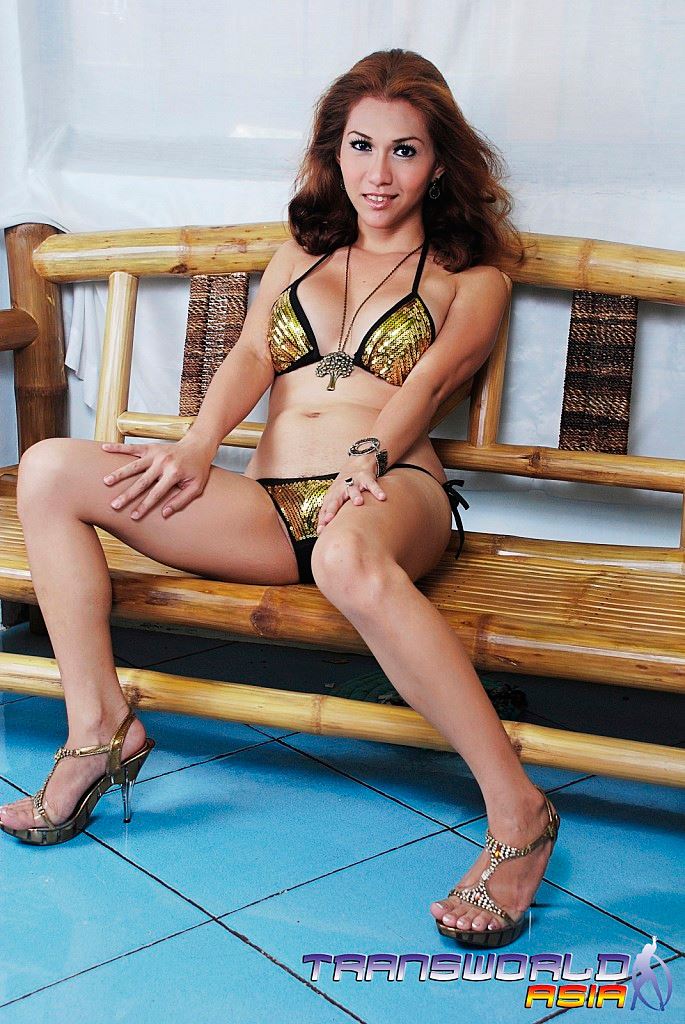 Now tell me what you think about my bikini, my titties and of course the bikini I almost have on. Dont you love it? I know I do and I want to wear it for you. So Click right now and enjoy watching me getting naked for you.