Look what I picked up a the store today! I've always loved the look of high heels and the way they hike my butt up and make it more rounded. I also feel REALLY kinky wearing them.  I chose red to go along with the boots as the colors give off that S&M feel. I've never done something like that, but I'm always open to new ideas. Maybe a blindfold and a light paddling of my tushy while I'm taking a cock. I would have to take it slow though. Some of the videos I watch look scary, although they always make me cum….hehehe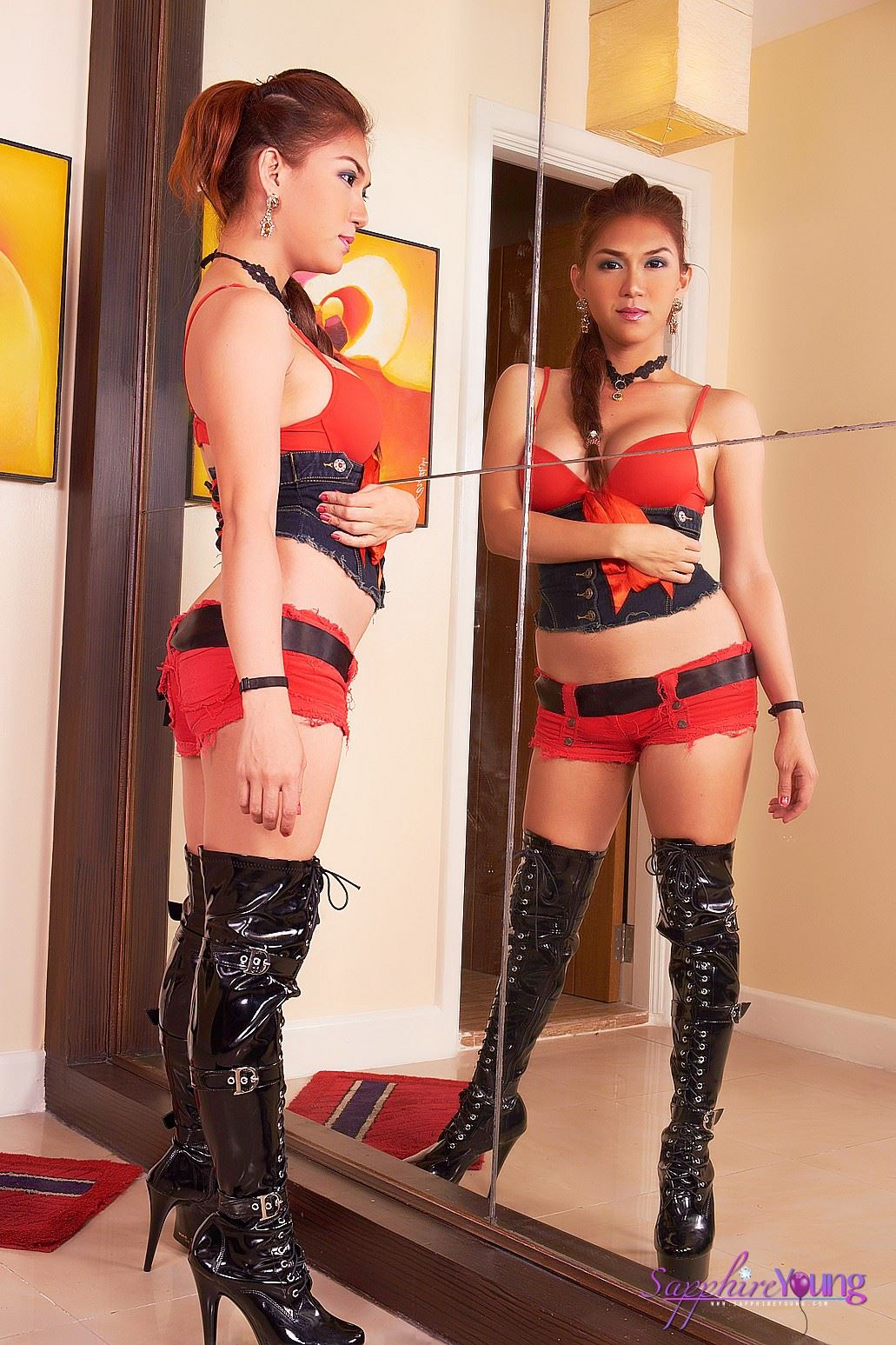 I love my new boots.
Boots make my butt look good.  Do you agree?