Check out this trans girl sex toy. No it was not made for trans girls. it was made for anyone that wants to use it. Sapphire happened to get this trans girl sex toy from a man she met and she loved it. Why? You are asking? Well it is very much a multi use toy and she is going to show off how to use it. But we can give it a little description right here.
First off, the sex toy is shaped like a cock and balls. Rather large and its nice and soft. However the cock part is just firm enough to use. So of course Sapphire uses it to penetrate her tight tranny ass. But it also has other uses. Yes you can stroke it and suck it if you like. But there is a hole that runs from the head to the bottom and you can stick your cock into that hole. Its kind of like fucking a tranny cock from the inside.
Click on the image below to go and check out the rest of the photo set. But also make sure while in the members area to watch the movie of this toy. Its super hot.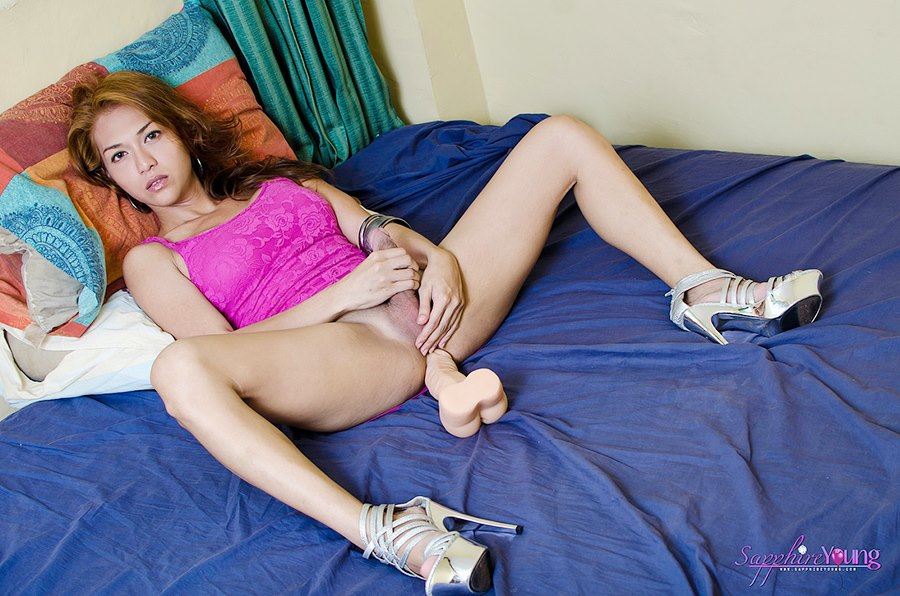 Join Sapphire Young right now as she uses her trans girl sex toy to get off. Click right now.