We all love tits. And on the occasion when we get to see a hot set of trans girl tits. Well we just have to see more and more. So I am offering you this hot shot of Sapphire Youngs trans girl tits.
The image we have below is actually from a movie she made. She had tape on her nipples and sexy black lace stockings with heels. She said she was so hot filming this video that it was hard for her to keep her cock soft. Personally I would not have minded it being hard the whole movie.
Now as you can see this set of trans girl tits is near perfect. Sapphires nipples are small and tight. She has a nice clear bit of underboob and it shows well in this image. Can you just imagine her in a cut off shirt? Yeah that would be nut busting hot as well. But this video. Trust me you are going to love this video.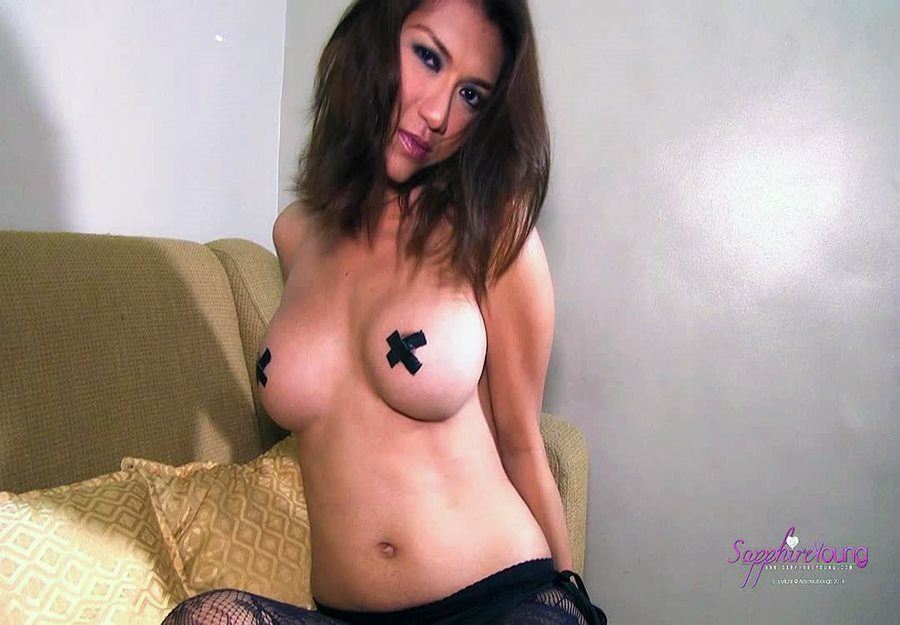 In the members area of Sapphire Young's website you get to enjoy this photo set as well as the video. You can really see how hot she is and how big her tits are as well as her cock.