Like your girl in High Heels? Well that is a great thing because Sapphire Young loves to pose in high heels. And she loves to have her feet played with and also well. Keep reading and you will understand more in just a minute.
The high heels she has on in this photo set were bought by a fan that was visiting Manila. She needed new shoes to go to dinner and he took her shopping. The best part was it was more of a shopping spree than anything and she got several pairs of shoes and also several dresses. All of which are very sexy. So make sure you look closely at what she is wearing in her other sets.
Now one of the hot things about Sapphire Young is that she actually enjoys shooting her own hot load on cum on her feet. And if your willing to do the same she loves that as well. Mixing your cum with hers and rubbing it in.
Check out the rest of this set right now by clicking on the image below.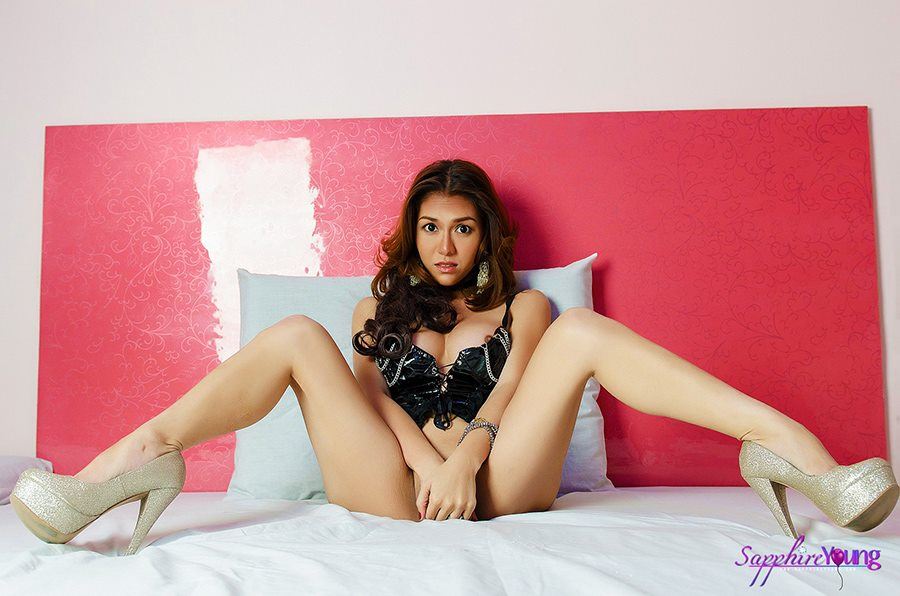 Now that you know this little secret about Sapphire. Make sure to put it to use and enjoy her photo and video sets. Then if you ever find yourself in Manila look her up.