Does this not sound like one of the hottest photos you have ever seen? Well it is. Pantyhose ass and heels on Sapphire Young? Hell Yes. The only thing more that you could want would be for her to be 100% naked. And not to worry because she is going to get that way just for you. So just click on the image to watch.
In the mean time you can enjoy this photo. As you can see Sapphire Young is in a very unique pose for her. She has on some sexy pantyhose that are a bit on the thick side. They also as expected go all the way to her feet and into her sexy high heels. But with her ass in the air we get a view that should have already made your cock start to thicken. Then as you look down to see those heels. Well your boner should be stretching the bonds of your clothing or simply out and in your hand already. So give that big boy a squeeze for Sapphire and start stroking him.
Click on the image to see more of this photo set.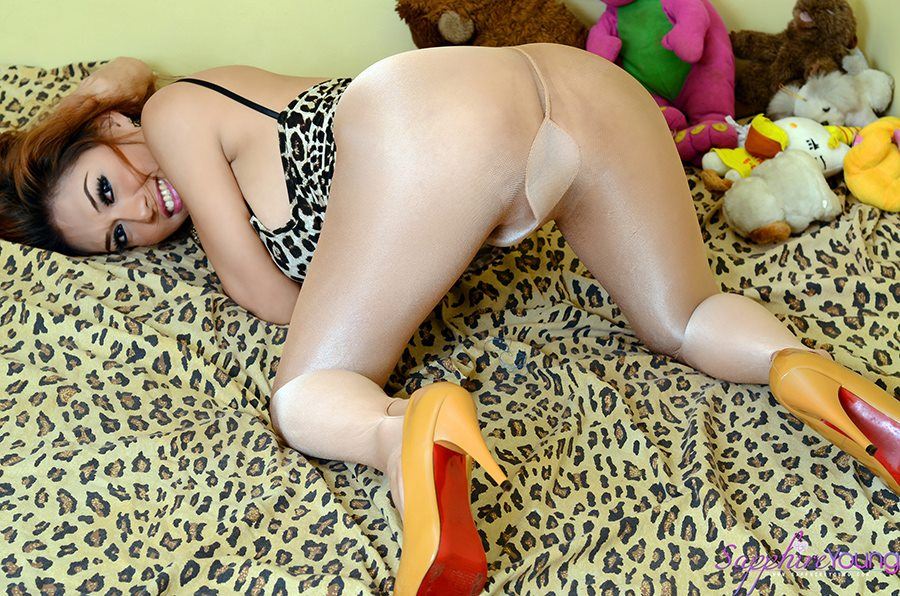 So from this photo. What is it that you like the most. Pantyhose ass and heels are to topic so pick something and let us know all about it.