How about a hot Upskirt panties shot? And if I add in knee high socks and heels does that make it more tempting? Oh, and let me mention that its Sapphire Young so you also get big tits and a pretty damn big cock as well. How is that sound for the total package?
So knowing how hot Sapphire is. Does the above description sound about right for her? Not only sexy, but smoking hot sexy? Well the good thing is she already has this set in her members area and its ready for you to see any time that you like. All you need to do is click. And yeah those panties will come off before the skirt and that means getting to see her trans girl cock in a skirt.
Just looking at the photo below you can see she is wearing cute small black heels. That her white socks go all the way above her knees. And that Sapphires panties are lace and almost the same color as her sexy little school girl skirt. The top she is wearing is a white tube top that can barely contain her big trans girl tits.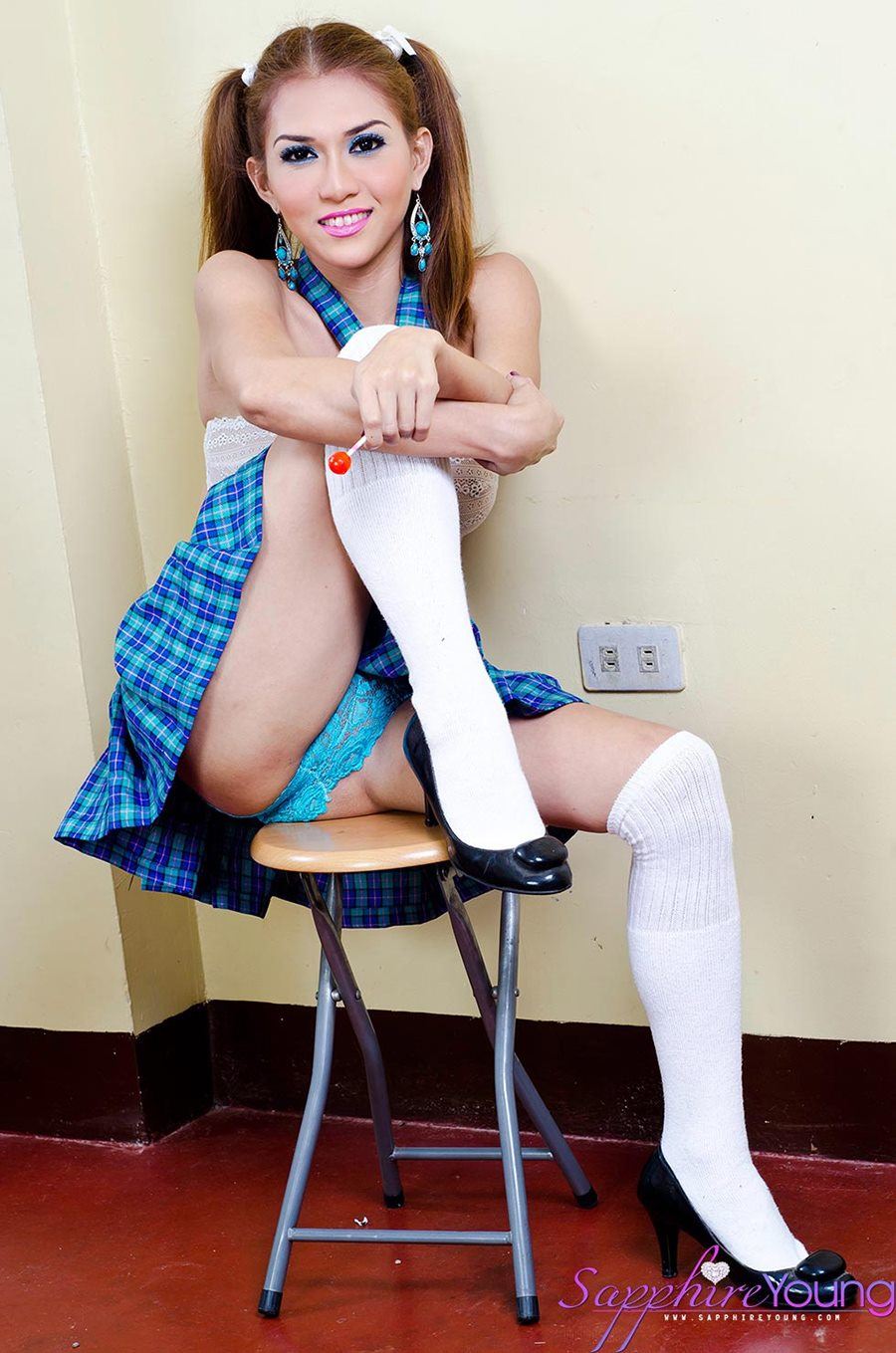 So now that you have seen this hot flash of UpSkirt Panties its time to see more right now. Simply click a link or the image.