Sensual Nude Shemale. How does that title fit this photo? It actually fits the whole set pretty good if you ask us. So take a look.
Sapphire was playing with some oil and that is how she got this semi shiny look to her body. And also the wet look to her hair. Personally and most of the members of her website love the look. We all think that this is what creates the look of a Sensual Nude Shemale.
Take note of how Sapphires tits look in this image. Not just this one but the whole set. With the oil and her tan skin, her tight and beautiful nipples. She is just one of the most sensual shemales you will ever get the chance to see. So do not waste that opportunity. Click right now on that image below and check out the rest of this photo set in the members area.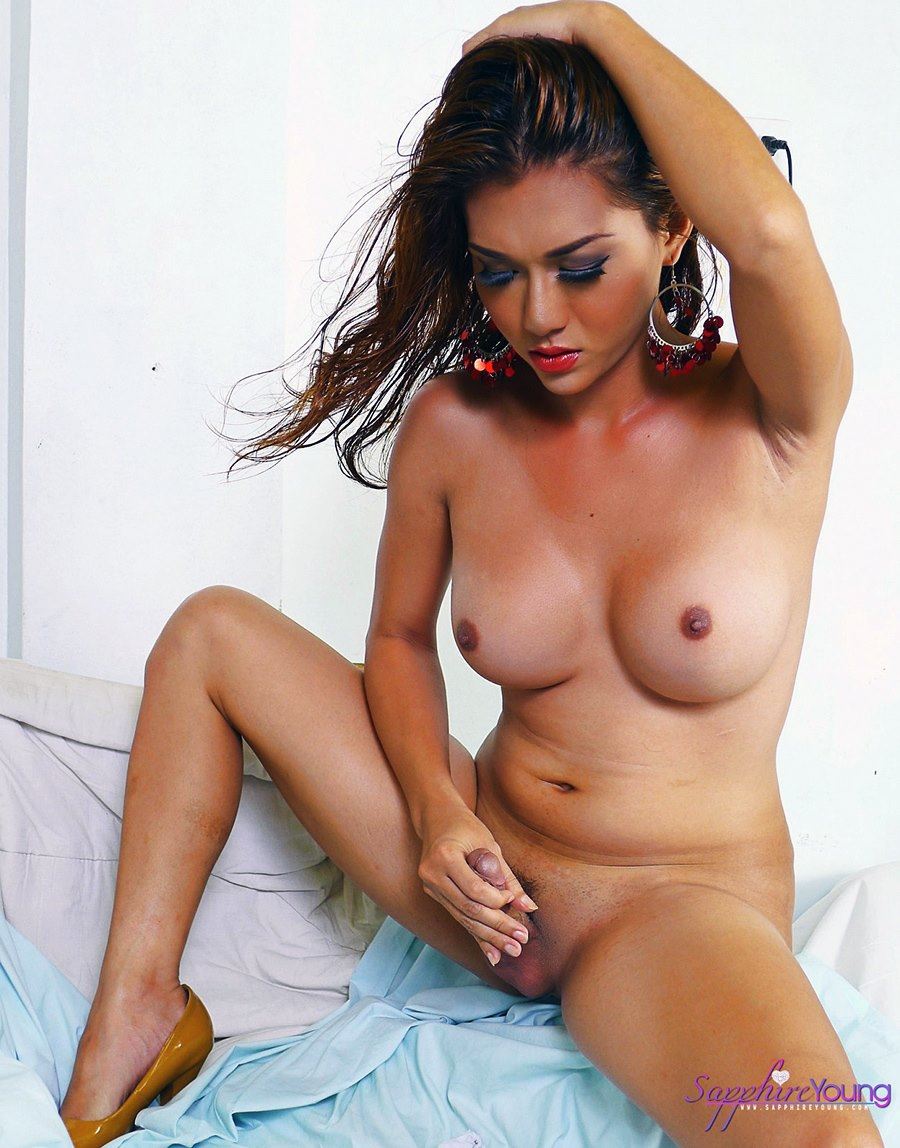 One of the things that makes this shot so sexy, hot, sensual however you see it. Is that Sapphire appears 100% naturally. The way she is sitting makes her bend and that gives her a sexy little tummy. But when she moves that goes away. You can still see the slight skin color flaws and everything.
Click now to see the photos and also the movie.