Panties come in all shapes and sizes. The sexy ones like the thong and t-back are preferred by men. And lucky for us, trans girls seem to love them as well. So when you see someone like Sapphire Young modeling transparent panties. Well you just have to pay attention. Why? Because you can bet your ass they are thong. And that you will love to look at them on her and off of her.
Now this pair of transparent panties is actually a thong. And that means that the cloth in then back is just a bit wider. But Sapphire tells us she also has these in a T-back and they work just as well because she does not pack her cock between her legs. She leaves it in front for the transparent part so that she can show it off.
Just take a look at her transparent panties right here in the photo below. As your cock grows hard from looking, click the image and join her to see the rest of the set. After all your cock needs to be stroked and it deserves it while looking at Sapphire Young naked!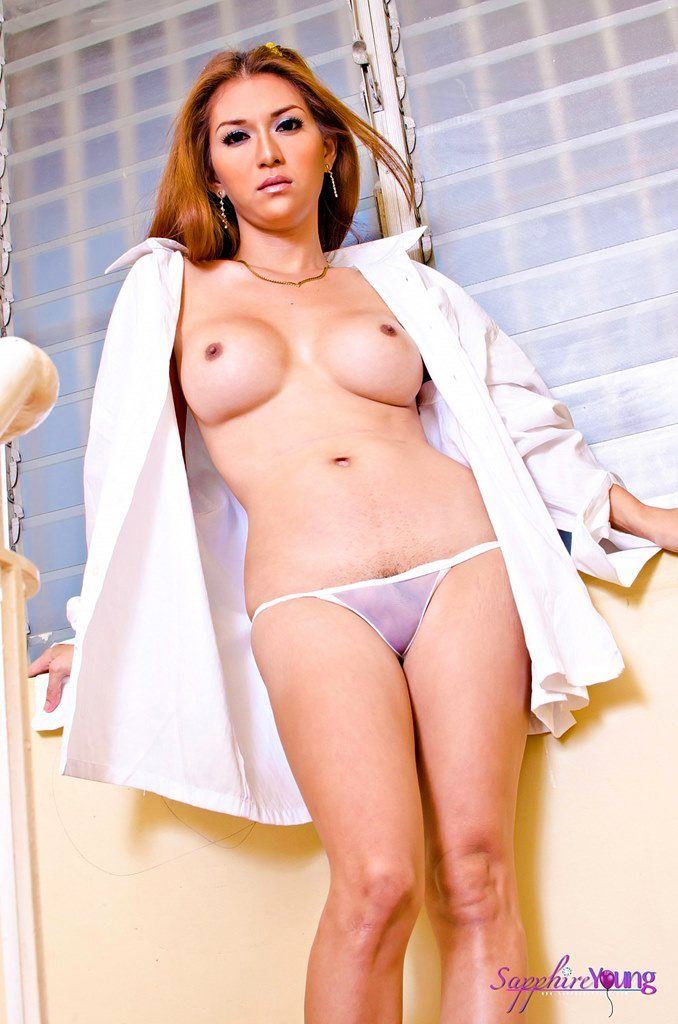 Now that you have had a minute to focus on this set of Panties. Make sure to click and see them hit the floor and that big trans girl cock hanging for you to enjoy.