I think that a Tranny upskirt shot is hot. In fact I think that a Tranny Upskirt shot is hotter than of a GG.. Why? Because she has to have her cock tucked back and help with her panties or something else.
If you take a look at my photo below you can clearly see its a Tranny Upskirt shot. I am also sitting on my cock which was growing hard by the minute while the photos were being take. I could feel the tube filling and aching to be released. But as you can see I also look like I have a fat pussy in that shot. Look close and let me know what you think about it.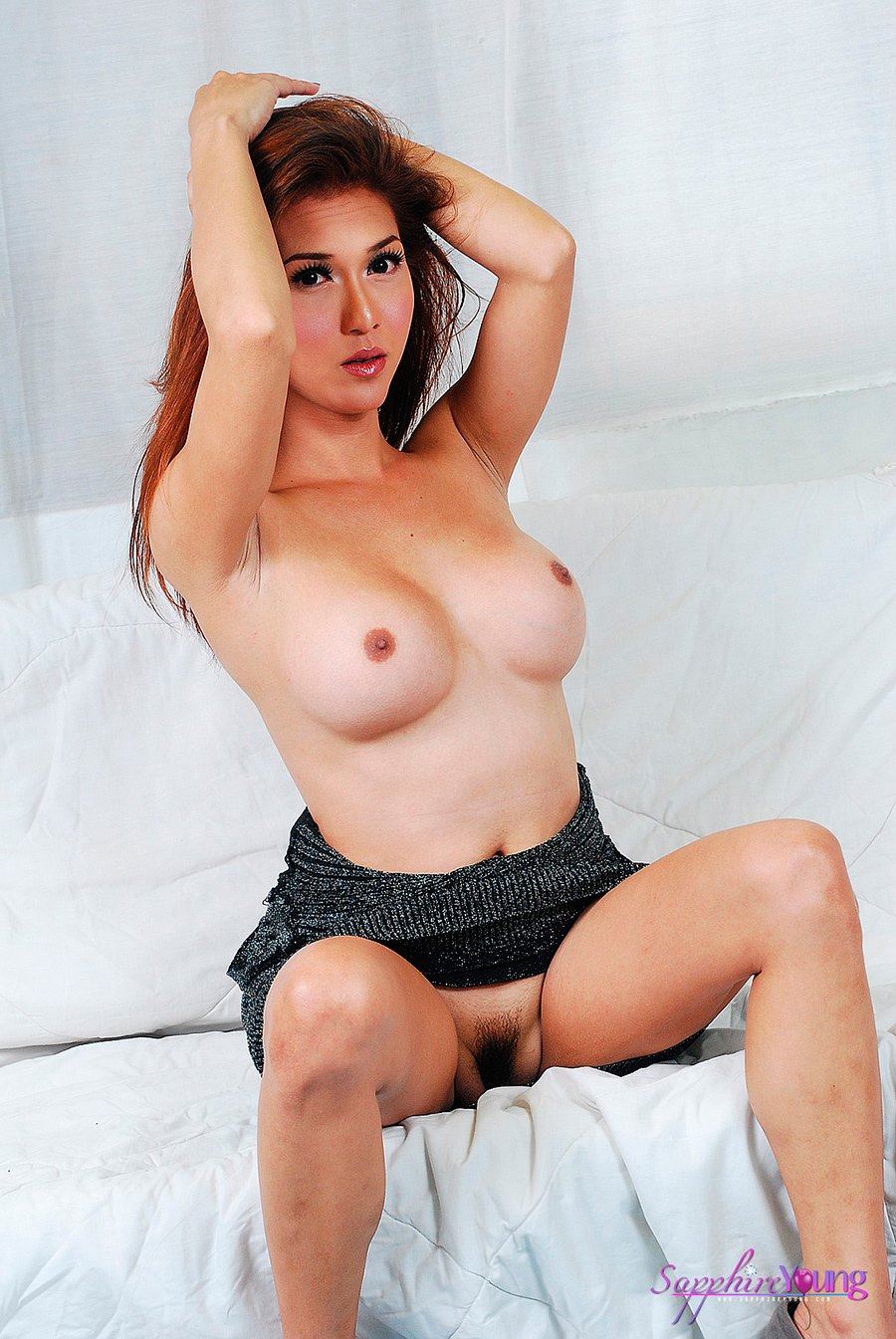 Did you also notice how nice my tits look in this shot? With my arms up like that you can see the real size and weight of them. Now imagine getting behind me and holding them. That's right cup them in your hands and give my nipples a little pinch.
Later in this set when Is stand up I keep my cock tucked back at first. But then I let it pop out and its all about the fun from then on. Click now and lets masturbate together and shoot our hot love of cum!