Ladyboy Sapphire Young in Panties! How would you like to take those panties off of me? And when I say how, I mean what method. Do you get it?? Hehehe.. Use your teeth please and from time to time pass your tongue across my skin on my legs. Slide my panties down in front and run your tongue down the top of my cock and gently bite the tip of the head of my tranny cock!
For those of you want to to see more of Ladyboy Sapphire Young in Panties then its time to click and see them. Then tell me how you plan to get these panties off of my cock. Down my long legs and onto the floor. Explain in detail and also be graphic.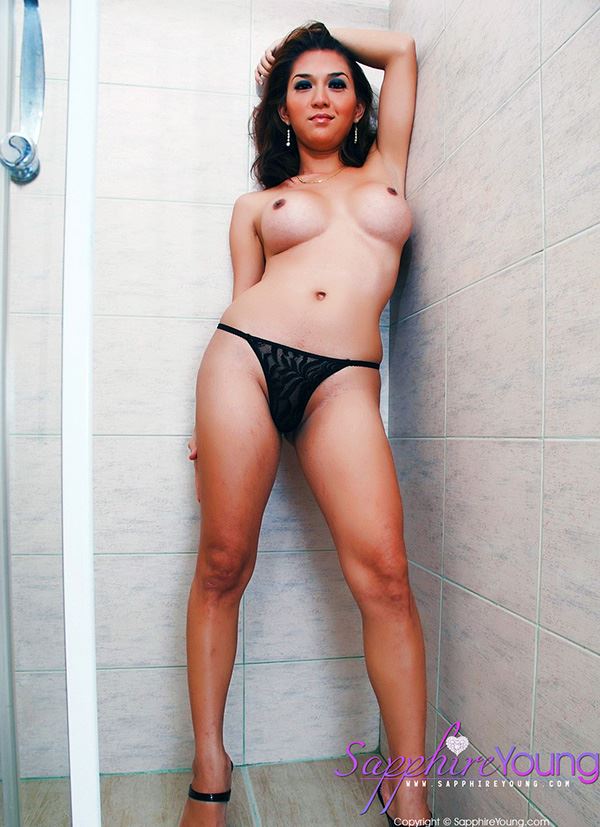 If you would lick my ass as you take them down. I want to hear about it. If you would rather tongue fuck my love hole. I need you to describe that to me.
Or if you would rather lick the clear cream off the tip of my cock because I am so excited, tell me about it. Then Kiss me very deeply and grab my cock and start to stroke us both off!
My god I'm hot. Join me now so we can cum. Click here to get me Naked!
Other wise of you want to see a few more samples surf around this blog for photos and also videos of me.
Then once you get tired to the samples and your cock is hard. Click and join me!